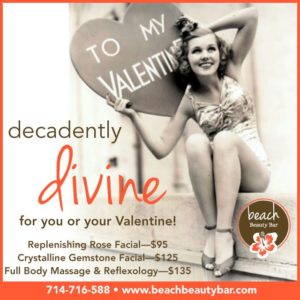 Replenishing Rose Facial — $95
(50 minutes)
This blissful skin experience begins with an essential exfoliation to unveil your skin's natural radiance. Freshness will then be replenished as the advanced mineral complex, infused with opulent Bulgarian Rose Oil, enhances the skin's vitality. An anti-aging recipe will drench pure rejuvenation, while the crème de la crème of moisturizers finalizes the experience. This is the ultimate refreshment for luminous skin.
Crystalline Gemstone Facial — $125
(50 minutes)
This unique treatment includes a Crystalline Gemstone Masque which utilizes the energy of a very rare blend of Tourmalines, Topaz, Lepidolites and more than 45 different micronized gemstone crystals. Gemstone crystals are proven to dramatically increase hydration levels within the skin. The skin, detoxified and tightened, will appear remarkably lifted, refreshed and revitalized. Includes face, neck and shoulder massage, as well as a hot stone foot massage.
Full Body Massage & Reflexology — $135
(80 minutes)
Experience ultimate relaxation with a 60-minute full body massage, customized to meet the needs of each guest. We complete the amazing full body massage with a targeted 20-minute reflexology treatment on the feet, which encourages the body to naturally balance and correct itself. Incorporating the ancient art of reflexology (stimulation of specific points and areas on the feet that are linked to every part of the body), this treatment will help you escape into a state of deep relaxation.