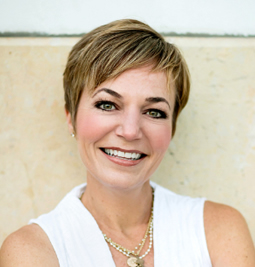 René
Owner and Skincare Therapist René is a licensed esthetician specializing in skin care, facials, and meticulous waxing. Her passion for fashion and beauty combined with her thirst for knowledge keep her on the cutting edge of skin care science and beauty trends.
Rene specializes in eyebrow and Brazilian waxing services and is the founder of  the Easy Breezy Brazilian wax…meticulous, quick and nearly pain free. She is an instructor of waxing and has taught many estheticians in Orange County the art of the Easy Breezy Brazilian.
Secretly, Rene's work is about human connection and invoking positive, healing energy within each of her clients. Combining her skin care expertise with her gentle touch and warm nature, she magically melts away tension and elicits your spirit to glow from the inside out. She believes that nurturing the body, mind and spirit encourages your natural beauty to shine through.
Andrea
Skincare & Certified Acne Specialist  Andrea McDaniel is a licensed esthetician, certified acne specialist and skincare therapist. She is an alumni of the prestigious Career Academy of Beauty, and she has taken post-graduate advanced acne training through Face Reality Skin Clinic.
Having grown up with cystic acne, Andrea specializes in healing acneic skin. She understands the emotional trauma acne can cause clients and she utilizes a scientific formula to provide calming and clearing solutions.
While she loves Los Angeles, her heart belongs to the relaxed lifestyle of Huntington Beach. Andrea loves sunset at the beach.
Julie
Licensed Massage Therapist
Jules has always had a passion for skin, beauty, and wellness. She is a licensed esthetician and massage therapist; specializing in deep tissue massage, pressure release, circulation/cellulite massage and body treatments. She believes in surrounding herself with positive energy, and exudes the same in all of her treatments.Jules began her career more than seven years ago in the luxury resort hotels in Palm Springs and the surrounding area. She regularly volunteers her services for non-profit fundraiser, and is an avid beach girl. She loves living and working in Huntington Beach!
Yuki
Licensed Massage Therapist
Yuki has more than 20 years of massage experience, including Swedish, deep tissue, and hot stone massage. Yuki spent several years working in luxury resort spas in Orange County, including The Island Hotel and the Huntington Beach Hyatt.
Yuki also teaches stand-up paddle board yoga and loves being a wife and mom. You will love Yuki's Eastern energy style and quiet demeanor.Save
Save
Save
Save
Save
Save
Save
Save
Save