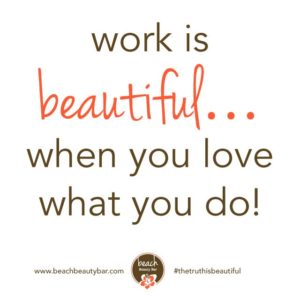 Happy Labor Day friend!
Labor Day has us thinking about how lucky we are to do what we do, where we do it. Seriously…it was less than two years ago that I was working 60 hour weeks with a small commute (but sometimes up to 30 minutes one way).
I used to worry about my fur babies because they needed to go outside, and they had been home alone all day.
Boy…have things changed! And, I want to thank you, my friend, for supporting me in my new endeavor. I am so blessed to live and work in Surf City. And, I am equally blessed with an amazing clientele. Thank you from the bottom of my heart!
So, what are your plans for Labor Day? It's hard to believe that we are already into September.
If you are thinking that you would like to take the day to rest, relax and rejuvenate, we would be thrilled if you choose to spend some time with us. Book online for a Monday appointment.
It's funny…when you love what you do…it really doesn't feel like work at all.
xo
Rene